We are building bridges by powering trade across Germany
ME.S is a professional services firm committed to helping international companies to reach new customers for any kind of product in Germany & Greater Europe. Our services can be tailored to support individual steps of the value chain.
Furthermore, we advise companies to organize and operate their own individual value chain within and across the European markets.
Business is the greatest enabler for change
For each incorporation we donate 150 trees in the name of your new German company. Together we can grow your German business and have a positive impact on society and nature.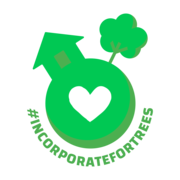 Trees each absorb around 10 kg of CO2 each year. If each of us plants 150 trees, we will reach 1,000 billion trees worldwide. There is still enough room for that many new trees. Those trees would absorb a quarter of the man-made CO2 emissions. For every new company that we incorporate in Germany, we'll donate additional 150 trees to the 1 trillion tree community. www.1t.org
WE PROVIDE SERVICES THAT HELP INTERNATIONAL COMPANIES TO RUN THEIR BUSINESS BETTER IN GERMANY
German Market Expansion Webinar
The new Guide for foreign investors approaching the German market.
Market Expansion Newsletter
Our newsletter covers the news you need. Subscribe now.